Best of Oktober (2011)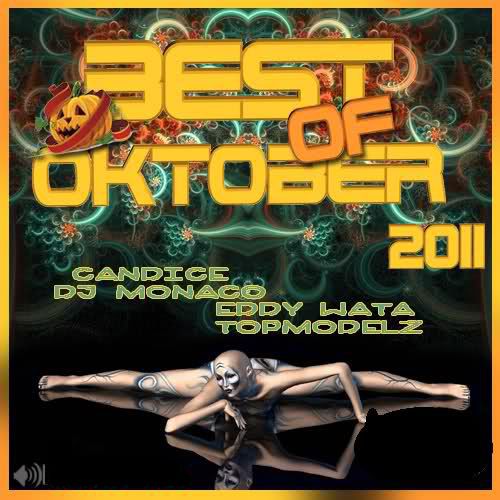 Best of Oktober (2011)
Dance | VA
320 kbps | MP3 | unmixed | 2011 | 01:33:08 | 223 Mb
Uploaded:
unibytes.com, turbobit.net, depositfiles.com, filesonic.com, hotfile.com
Tracklist:
01. Nicko - This Love Is Killing Me
02. Fernand Rolex Feat. Sheby - Love Game (Frankie S.DJ Diggiu Remix)
03. Sunrise Inc - Nina (Screen Dj Asher Remix)
04. Lunaspace - Show Me The Light (Radio Edit)
05. Slam Down - Take Your Time (Damn-R Radio Mix)
06. Eddy Wata - Senorita (Ago Carollo XL Extended Mix)
07. Gad Fadget feat. Martin Sola - Addicted (Pulsedriver Remix)
08. Topmodelz - Just Want You to Know (Short Mix)
09. Emii - Stilettos (Jason Nevins Radio Edit)
10. S & A - Feeling You (Chico Rico Club Mix)
11. DJ Monaco - You're Not Alone (Radio Edit)
12. Rockstroh - Kaugummi (Extended Mix)
13. Xonia - Copacabana (Original Mix)
14. DJ Sandro Escobar feat. Katrin Queen - Mi Amor (Radio Mix)
15. MiXi - Do Rassveta (DJ Prado vs. Neolite Fashion Beat Mix)
16. Secret - Neverland
17. Anton Liss feat. Jay Martin - Runaway (Radio Edit)
18. Candice - No One Else (Damn-R Remix)
19. Freeman, DJ Winn, Mish - The Power Of Love (Purple Project Remix)
20. Brad Breaker - For The Time (DJ The Bass Remix Edit)
21. C-Energized - Party Of The Year (C-Nrg Remix)
All references to music (video) are presented only for fact-finding listening and located not on our server. All files lay on foreign servers to which site Freshremix.ru irrelevant. Our site is only site on which Users spread references to these files which are publicly available. After listening you must delete the downloaded file and get a legal copy.