Date: Today, 06:07 | Dance, Disco, RnB, Pop, Mixtapes, Mash-Up | Tags: The Best Of DMC Bootlegs, DMC Records, Cut Ups, Two Trackers, Partially Mixed, Clear Plastic Wallet, Robbie Williams, Swedish House Mafia, Adele, Rozalla
The Best Of DMC Bootlegs, Cut Ups & Two Trackers of tracks from well-known labels, the recent tracks from radio stations all of this with dignity displayed this project. Neither we nor any third parties provide any warranty or guarantee as to the accuracy, completeness or suitability of the information and materials found or offered on this website for any particular purpose. You acknowledge that such information and materials may contain inaccuracies or errors and we expressly exclude liability for any such inaccuracies or errors to the fullest extent permitted by law. DMC Sound recordings are available exclusively to DJs for use in their venues, clubs, private functions and bars and to radio programmes for their information and convenience.
The Best Of DMC Bootlegs, Cut Ups & Two Trackers Vol 17 [Partially Mixed, Clear Plastic Wallet]
Cut-up-DJ, Dance, Reggae, Latin, Funk, Disco, UK Garage | DMC Records
320 kbps | MP3 | unmixed | 2016 | 01:18:05 | 180 Mb
Uploaded:
turbobit.net, hitfile.net, oboom.com
Date: Today, 05:30 | Disco, RnB, Pop, Rock, News | Tags: Pop Rock, 80s, 120 Moments, Nostalgia, Freiheit, Phil Collins, A-Ha, Simple Minds, Duran Duran, Erasure
The Promise You Made is a song by Peter Kingsbery. Originally written for Kingsberys band Cock Robin, the song was recorded for the groups self-titled debut album. It was released as a single and became a big hit in Europe. The original Take On Me was recorded and it took two versions and three releases to finally chart in the United Kingdom, reaching number two on the UK Singles Chart in October. Miami Vice Theme is a musical piece created and performed by Jan Hammer as the theme to the television series Miami Vice. It was first presented as part of the television broadcast of the show in September. My Favourite Waste of Time also known as Youre My Favourite Waste of Time is a song written and first released by American singer Marshall Crenshaw.
Pop Rock 80s 120 Moments Of Nostalgia (2016)
Synthpop, Hi-NRG, Avant-Rock, Electro, New Wave | EMI, Parlophone, Chrysalis, London Records
320 kbps | MP3 | unmixed | 2016 | 12:16:26 | 1680 Mb
Uploaded:
turbobit.net, hitfile.net, oboom.com
Date: Today, 04:41 | House, Club, Disco, News | Tags: Tropical House, Vocal Particle, Sunwave, Aleeix, Atomiq, Faithless, Cubicolor, Cazzette, Oliver Schories, Bryce, Faul
Without holding his breath or glancing back, Steyoyokes newest artist Aaryon steps forward and plunges himself straight into the deep end with his debut Fairy Tales. Comprising of two originals, a remix from Ran Salman and two remixes from Animal Picnic, this release is sure to leave its mark. The title track is a solid first release and a fine introduction of things to come from this artist. The big payoff comes with the drop, an explosion of energy and hands-in-the-air riffs that will find a welcome home at the duoТs various live shows this summer, and with performances at Tomorrowland, Creamfields, and of course Hardwells Carnival at Ushuaia Ibiza to name but a few, theres plenty of chances to experience the full force of СSurvivors on a big sound-system in the coming months.
Tropical House Vocal Particle (2016)
Future House, Soulful, UK Garage, Afro House, Nu Disco | Music Acquisition
320 kbps | MP3 | unmixed | 2016 | 08:16:31 | 1100 Mb
Uploaded:
turbobit.net, hitfile.net, oboom.com
Date: Today, 04:23 | House, Club, Disco, News | Tags: Vocal House, Experience Voyage, Effex, Nathan Cozzetto, Crookers, Elsaw, Artento Divini, Andy Voice Project, Enterpryse
The Game kicks off with a stuttering heavyweight house cut on the title track; a shuffling snare rolling instrumental that is built for peak time house parties. The Hollow shows a penchant for 90s house echoed by some truly crisp and crunchy basslines that cement Friend Within as a monster producer and close friend of the Dirtybird camp. With a little help from Luciana on the vocals this is one big TUNE! Loving the melodic build-up and the ear slamming drop! When you have the vocals of Duane Harden featured, then we know this is going to be huge this Spring! The Ferry Corsten track Love Will with remixes from Jesse Voorn and Greenflash and the brilliant Extended is going to be one of the big gems this year!
Vocal House Experience Voyage (2016)
Funky, Soulful, Tech House, Club, Nu Disco | Convocation Files
320 kbps | MP3 | unmixed | 2016 | 09:11:22 | 1220 Mb
Uploaded:
turbobit.net, hitfile.net, oboom.com
Date: Today, 03:50 | Dance, Disco, RnB, Pop, HipHop, Rap, News | Tags: Rhino Entertainment Company, Singles Chart, Billboard Hot 100, Billboard, Adele, Tory Lanez, Kungs, Usher, Rihanna
Forever premiered on radio airwaves and streaming services, and via digital retailers, Sept. 16. Profits from the sales and streaming of the song will benefit music education causes through the CMA Foundation. Kiiara has only released a handful of slick electronic pop songs to date, but shes already amassed an army of supporters. Last summer, Apple Beats 1 Radio played her song Feels directly after the high-profile debut of Drake and Futures What A Time To Be Alive mixtape. The song peaked at number six on the US Billboard, making it Mendes second top 10 single. In Canada, the song has peaked at number 7 on the Canadian Hot, passing Life of the Party as his highest-peaking single in his home country.
Singles Chart Billboard Hot 100 (08 October 2016)
Trap, Alternative, Country, Dancehall, R&B, Indie | Rhino Entertainment Company
320 kbps | MP3 | unmixed | 2016 | 06:09:58 | 770 Mb
Uploaded:
turbobit.net, hitfile.net, oboom.com
Date: Today, 02:20 | House, Dance, Club, Disco, News | Tags: Gareth Emery, Karami, Dj Bobo, Dj Doddo, Mental Theo, Nikita Fomin, Galiano, Bang La Decks, Katusha
Following their release of Kingpin at the end of last year, Karanda are back this time to grace Enhanced Recordings with their next high energy creation Krank. This British duo seem unstoppable right now as they krank up the heat with their high octane leads and heavy basslines. Whilst keeping their traditional dose of dance inducing beats, this production introduces a new melodic edge to the Karanda sound! The future's bright for Karanda. Krank it up! With heavy rock and dance influences, the girls first burst onto the scene with their Play Hard. Quickly amassing almost half a billion plays and were one of the few female dance groups to secure major club residencies and festival appearances.
Dance Club Tracks Carnaval (2016)
Club, Progressive, Funky, Dance, Euro, Hands Up | Selected Tracks
320 kbps | MP3 | unmixed | 2016 | 07:56:33 | 1050 Mb
Uploaded:
turbobit.net, hitfile.net, oboom.com
Date: Yesterday, 22:23 | Dance, Club, Disco, RnB, Pop, HipHop, Rap, News | Tags: Promo Version, All Genres, Ward Thomas, Teenage Fanclub, Jimmy Cliff, Passenger, Barbara Dickson, Sylver, Eddie Cochran
New Model Army are an English rock band formed in Bradford, West Yorkshire by lead singer and main composer Justin Sullivan, bassist Stuart Morrow and drummer Phil Tompkins. Sullivan has been the only continuous member of the band, which has seen numerous line-up changes in its 35-year history. Can You Feel It is a recording by American group The Jacksons, recorded in March and released as the third single from their album Triumph. Written by brothers Michael and Jackie, the song featured solo leads by Randy and Michael. Released as a single, the song reached 77 on the pop charts and number thirty on the R&B charts in United States, but reached number six in the UK and number two in the Netherlands.
Promo Version All Genres September (2016)
Dance & DJ, Soundtrack, Rock & Roll, Country, Reggae | Abstract, EMI, Epic, Attack Attack
320 kbps | MP3 | unmixed | 2016 | 07:08:01 | 980 Mb
Uploaded:
turbobit.net, hitfile.net, oboom.com
Date: Yesterday, 21:33 | Dance, Disco, Pop, News | Tags: Italo Disco Music, Pokorny Music, Brando, Sir Valentine, Jimmy and Sussie, Radiorama, Richard Romeo
The phenomenon appreciates hardly an entry in the music history books. No -Hall of FAME honors the Italo-hero, but influenced and shaped this music type variables such as Pet Shop Boys, Modern Talking or Bad Boys Blue. Dance of the 80 in its simplest form, no-frills, provided with simple and catchy harmonies text which never lay claim to quote substantial texts, just disco music from Italy as a primitive form of commercialization. Despite the quantity of unknown performers and variety of published songs only a fraction of found a place in the charts. Because of this, knowledge of the scene DJ Adamski has set out to look into the music archives and according to the motto -the right mix machts- a selection of songs taken.
Italo Disco Music - Chapter 1 (2016)
Electronica, Eurobeat, Italo House, Italo Dance | Pokorny Music (Alive)
320 kbps | MP3 | unmixed | 2016 | 01:09:02 | 158 Mb
Uploaded:
turbobit.net, hitfile.net, oboom.com
Date: Yesterday, 21:03 | House, Club, Disco, Mixtapes, News | Tags: Ministry Of Sound, The Sound Of Tech House, Dusky, The Martinez Brothers, Klangkuenstler, Cristoph, Claptone, Raumakustik, Gershon Jackson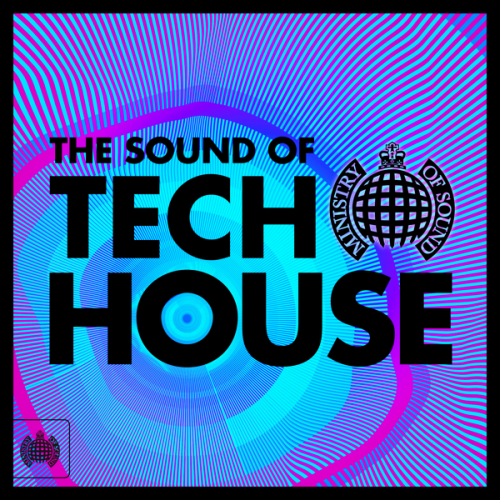 The worlds greatest dance label returns its massive The Sound Of series with The Sound of Tech House. Often described as house music filthier twist, Tech House has evolved to become the sound of clubbing. Following up on the success of I Love House and more recently Ministry of House, The Sound of Tech House is an expertly mixed of the greatest cuts from dance musics biggest and best off-shoot.Boasting names that have grown as large as the sound itself, The Sound of Tech House is well and truly rammed with only the best names and tracks to bear the flag of the greatest sub-genres to date. Leading the army is Lee Walker and DJ Deeon massive club track Freak Like Me, followed up with an arsenal of essential names. Ministry of Sound have always been a cut above the rest when pioneering new and scene-shaping genres.
Ministry Of Sound - The Sound Of Tech House (2016)
Left-Field House, Tribal, Grime, British Garage, Nu-Funk | Ministry of Sound Recordings
256 kbps | MP3 | unmixed | 2016 | 07:40:36 | 870 Mb
Uploaded:
oboom.com, hitfile.net, ul.to, filefactory.com
Date: Yesterday, 20:35 | House, Club, Disco, News | Tags: Funky Disco House Essentials, LW Recordings, Jrm, Soulbreeds, Ravnsholt, Raidel, Sonny Summers, Disk Nation, Richard Kelly, Frankstar
Aurelien Stireg Together includes remixes by Sexgadget, Christian Desnoyers on Yuna Deep Records. Before the shufflers went hand in hand with deep house, there was proper deep house, this is where the original mix of Come To Me comes into its own. A solid groove sitting on top of a slowly brewing bassline, coupled with atmospheric pads plus a haunting vocal is what will transcend you to that underground place where proper deep house previously was king. Coming in from leftfield with an upfront funky house remix is Esspea who has previously had releases on 18-09 with Show Me Down The River and as one half of Motion Sky. Esspea brings Come To Me out of that deep underground place and very much into prominence with this organ bass and piano infused remix.
Funky Disco House Essentials Vol 14 (2016)
Jackin House, Funky, Soulful, Nu Disco | LW Recordings
320 kbps | MP3 | unmixed | 2016 | 02:32:11 | 350 Mb
Uploaded:
oboom.com, hitfile.net, turbobit.net