Moombahcore Vision vol.1 (2012)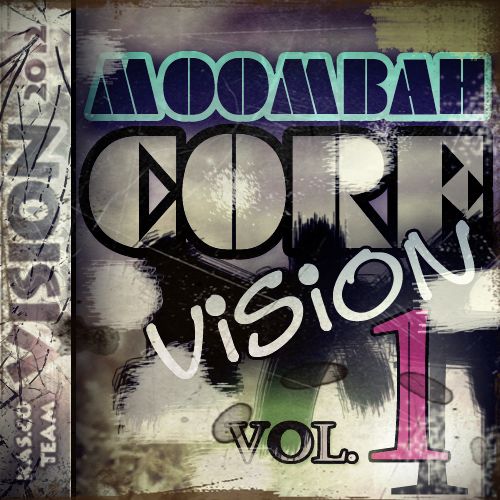 Moombahcore Vision vol.1 (2012)
Dubstep, Moombahcore, Moombahton | Kas.Co Team
320 kbps | MP3 | unmixed | 19 Jan 2012 | 02:09:03 | 303 Mb
Uploaded:
unibytes.com, turbobit.net, depositfiles.com
Tracklist:
01. Beef Theatre - President Evil (Dumme Jungs Remix) (PockX Moombah Edit)
02. Calvin Harris - Feel So Close (Dillon Francis Remix)
03. Dada Life - Happy Violence (Harper Hero's Dayum! Remix)
04. Dani Deahl feat. Oh Snap! - Diplo Hates You (Filthy Disco Remix)
05. Devin Martin - Killbot (Original mix)
06. Dface - Masterpiece (Dface Moombahcore Remix)
07. Doctor P - Tetris (Beeflex MoobahGore to DubFlex Re-fix)
08. Fall Out Boy - This Aint A Scene It's An Arms Race (Biometrix Glitch Hop Remix)
09. Higher Ranking feat. Rico Moombah! - Disque Oh! (Moombahcore Re-Edit)
10. Kelis - Milkshake (Popeska Moombahcore Remix)
11. Kill The Noise - Kill The Noise (Dillon Francis Remix)
12. Nick Carter - Love Can't Wait (F3RAL Moombahcore Remix)
13. Noisestorm - Wipeout (Moombahcore)
14. Popeska - Back To The Streets (Original mix)
15. Popeska - Firefly (Original mix)
16. Popeska - Oh! (Original mix)
17. Porter Robinson - Unison (Knife Party Remix)
18. RoyceRollz - Bust A Move (Original mix)
19. Sawgood - Not So Funny (Indo Silver Club Remix)
20. Skrillex - Reptile's Theme (Original mix)
21. Skrillex - Right in (Northies Partycore Edit)
22. Skrillex feat. Sirah - Bangarang (Original mix)
23. Terravita - Are You Ready For Me (Arfus Moombahcore Remix)
24. The Noisy Freaks & Blaster - Battle (Original mix)
25. Tim Ismag - Mr Big (Obscenity Remix)
26. Usher - Yeah (JEarle Moombahton Remix)
27. Wes de Graaf feat. D-V3KZ - To The Core (Original mix)
28. XKore - Showdown (Original mix)
29. Yelawolf - Growin' Up In The Gutter (Kill The Noise Remix)
30. Zedd - Scorpion Move (F3RAL Moombahcore Remix)
All references to music (video) are presented only for fact-finding listening and located not on our server. All files lay on foreign servers to which site Freshremix.ru irrelevant. Our site is only site on which Users spread references to these files which are publicly available. After listening you must delete the downloaded file and get a legal copy.