Re-Drum - Re-Mix (2011)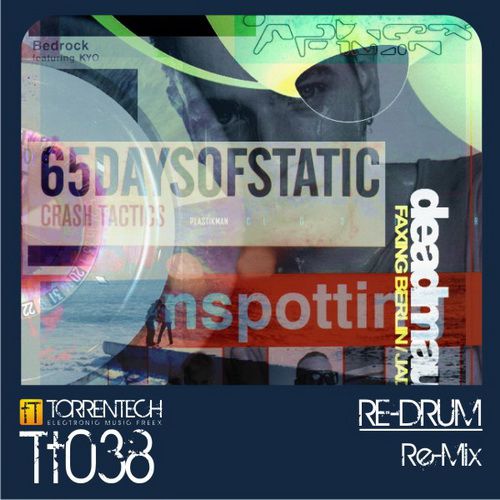 Re-Drum - Re-Mix (2011)
Electro, Dub Techno, Techno, Deep Techno,Ambient, Glitchstep, Trance, Tribal House | Torrentech
320 kbps | MP3 | unmixed | 2011 | 00:52:07 | 120 Mb
Uploaded:
ul.to, turbobit.net, depositfiles.com
Tracklist:
01. Aus - Clocks (Sons Of Magdalene Dub, Re-Drum Remix)
02. Aphex Twin - Rhubarb (Re-Drum Remix)
03. Plastikman - Ask Yourself (Re-Drum Remix)
04. Wax - No. 30003 B (Re-Drum Remix)
05. Julian Smith - Techno Jeep (Re-Drum Remix)
06. Deadmau5 - Faxing Berlin (Re-Drum Remix)
07. 65daysofstatic - Crash Tactics (Re-Drum Glitchstep Remix)
08. Bedrock feat. KYO - For What You Dreamed Of (Re-Drum Remix)
09. DJ Falcon - Unplugged (Re-Drum Mashup Edit)
10. Re-Drum - Justin Bieber Gets Laid Tonight
All references to music (video) are presented only for fact-finding listening and located not on our server. All files lay on foreign servers to which site Freshremix.ru irrelevant. Our site is only site on which Users spread references to these files which are publicly available. After listening you must delete the downloaded file and get a legal copy.