Power Of Love Vol.1 (2012)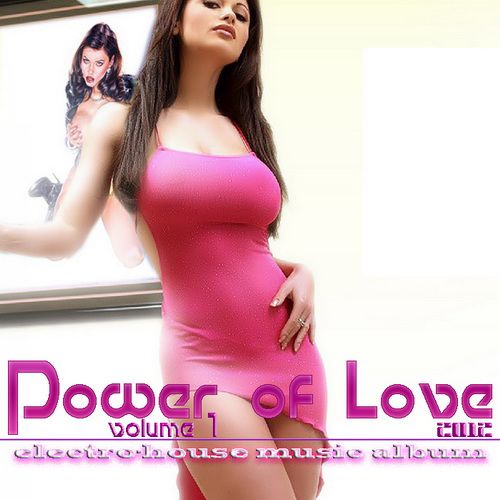 Power Of Love Vol.1 (2012)
House, Dance, Electro House | Various
320 kbps | MP3 | mixed by tracks | Apr 2012 | 01:54:34 | 268 Mb
Uploaded:
turbobit.net, depositfiles.com, rapidgator.net
Tracklist:
01. Ivan Gough & Feenixpawl feat. Georgi Kay - In My Mind (Aylen & Xristo Remix)
02. Sound Dizturber's - Freaky Boyz (Original Mix)
03. Daddy's Groove - Power 2 The People (Club Mix)
04. Dada Life - Kick Out The Epic Motherfucker (Vocal Mix)
05. fRew feat. John Dubbs & Honorebel – Wicked Woman (Blaze Tripp Dub)
06. Azealia Banks feat. Lazy Jay - 212 (Tommie Sunshine & Disco Fries Edit)
07. Hardwell - Spaceman (Sndrz Remix)
08. Knife Party - Internet Friends (Organ Donors Psycho Bitch Re-Work)
09. Elen Levon - Like A Girl In Love (James Ash Extended Mix)
10. Felguk vs. Autoerotique- Jack Up The Volume(DBL's p.HI Masher)
11. Joachim Garraud - My Boyfriend is a Robot (Ido Shoam Remix)
12. Garen - Funky Brodhers (Original Mix)
13. Belzebass - Sweet Apocalypse (Original Mix)
14. Nari & Milani and Cristian Marchi feat. Shena - Love Will Conquer All (Nari & Milani, Marchi & Sandrini Mix)
15. Sinaver - Distressor (Original Mix)
16. TONIC - Almost There (Sharo Remix)
17. Sean Tyas & Horny Sanchez - Rebox (Original Mix)
18. JDG & JayyFresh - Make Some Noise (Original Mix)
19. Marina & The Diamonds - Primadonna (Benny Benassi Remix)
20. Cine - Em Choque (FTampa Remix)
All references to music (video) are presented only for fact-finding listening and located not on our server. All files lay on foreign servers to which site Freshremix.ru irrelevant. Our site is only site on which Users spread references to these files which are publicly available. After listening you must delete the downloaded file and get a legal copy.