Arnold Jarvis - Just Say It (2012)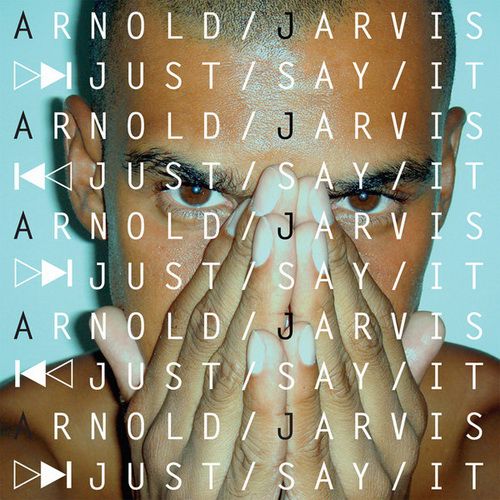 Trippin Records presents a brand new album from one of the legendary voices of House: Arnold Jarvis. Throughout his career, Arnold has been nothing but consistent when it comes to getting noticed. His is a brilliant career that began at the prime of his youth. While only a teenager his voice & talent landed him front and centre of the Baltimore Gospel Choir for whom he was a prodigious soloist. In 1984, modest academic pursuits led him to NYC, however his talent and love of music did not lie dormant for long. He was drawn to music industry circles and was quickly embraced by them. He began to write, perform & record, and among the more noticeable gems from his early period in his career are collaborations with Fonda Rae on Youre the Best (a song written by Mood II Swings Lem Springsteen & produced by Kerri Chandler) and his debut single Take Some Time Out produced by Tommy Musto & Yvonne Turner which enjoyed huge underground success. The 21st century has seen increased impetus & creative output from Arnold, with a plethora of releases from in conjunction with artists such as MAW, Jazz n Groove, Eric Kupper, The Basement Boys, Louie Vega & Benji Candelario to name few. Aimed squarely at the dancefloor, Arnolds third length album Just Say It is a collection that should grace every DJs collection, with NYC's Shelter Maestro Timmy Regisford on production.
Arnold Jarvis - Just Say It (2012)
Soulful House | Trippin Records (cat#: TRPCD003)
320 kbps | MP3 | mixed by tracks | 4 Jun 2012 | 00:49:34 | 115 Mb
Uploaded:
turbobit.net, asfile.com, depositfiles.com
Tracklist:
01. Dance (05:23)
02. Just Say It (04:21)
03. Masterpiece (06:21)
04. Special One (06:09)
05. Still (05:31)
06. Stronger Than U Think U Are (04:58)
07. Touched By An Angel (04:21)
08. Watchin You Watching Me (06:39)
09. You Give (05:58)
All references to music (video) are presented only for fact-finding listening and located not on our server. All files lay on foreign servers to which site Freshremix.ru irrelevant. Our site is only site on which Users spread references to these files which are publicly available. After listening you must delete the downloaded file and get a legal copy.