Chris Rea - Platinum Collection (Remastered)(2011)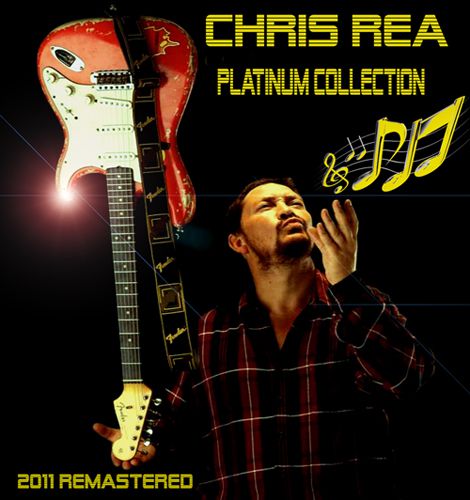 Chris Rea - Platinum Collection (Remastered)(2011)
Pop / Rock / Blues | Chris Rea
320 kbps | MP3 | unmixed | 2011 | 04:35:05 | 691 Mb
Uploaded:
letitbit.net, unibytes.com, depositfiles.com, turbobit.net, ul.to
Tracklist:
01. On The Beach
02. Easy Rider
03. God's Great Banana Skin
04. The Road To Hell
05. Gone Fishing
06. Boom Boom
07. Winter Song
08. Shamrock Diaries
09. I'm Ready
10. Windy Town
11. Soft Top, Hard Shoulder
12. Looking For The Summer
13. Stony Road
14. Miles Is A Cigarette
15. I Can't Dance To That
16. Mississippi
17. Let's Dance
18. Danielle's Breakfast
19. Loving You Again
20. I Don't Care Any More
21. Steel River
22. Josephine
23. Gonna Buy A Hat
24. Tell Me There's A Heaven
25. Auberge
26. Joys Of Christmas
27. Que Sera
28. If You Want Me [Feat Elton John]
29. Josie's Tune
30. Hired Gun
31. Donahue's Broken Wheel
32. Black Dog
33. Three Little Green Candles
34. Dancing The Blues Away
35. Fool [If You Think It's Over]
36. You Can Go Your Own Way
37. I Can Hear Your Heartbeat
38. Julia
39. Stainsby Girls
40. Driving Home For Christmas
41. Chisel Hill
42. 90's Blues
43. Curse Of The Traveller
44. Burning Feet
45. Too Much Pride
46. I Ain't The Fool
47. Slow Dance
48. Working On It
49. Heading For The City
50. That Girl Of Mine
51. Loving You
52. Come So Far, Yet Still So Far to Go
53. I Don't Know What It Is But I Love It
54. Diamonds
55. Heaven
56. Nothing To Fear
57. Valentino
58. When Grey Skies Turn to Blue
59. New Times Square
60. Daytona
All references to music (video) are presented only for fact-finding listening and located not on our server. All files lay on foreign servers to which site Freshremix.ru irrelevant. Our site is only site on which Users spread references to these files which are publicly available. After listening you must delete the downloaded file and get a legal copy.