Biggy Jiggy Mixtapes - Exclusive Tunes 3D 6 (2012)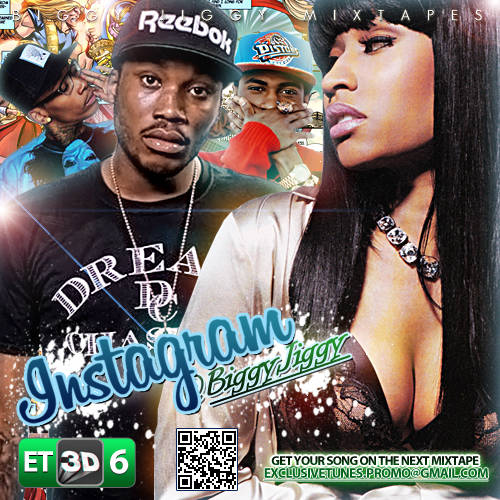 Biggy Jiggy Mixtapes - Exclusive Tunes 3D 6 (2012)
R&B, Hip-Hop, R&B | VA
224 kbps | MP3 | unmixed | 2012 | 80 min | 209.46 Mb
Uploaded:
turbobit.net, asfile.com, letitbit.net
Tracklist:
01 Chris Brown - Till I Die (Feat. Big Sean, Wiz Khalifa)
02 David Banner - Californication (Feat. Snoop Dogg, Game, Nipsey Hussle, Ras Kass, Kree)
03 French Montana - Smoke & Drank (Feat. Mac Miller)
04 Dj Kay Slay - Got Damn (Remix) (Feat. 2 Chainz, Busta Rhymes, Gunplay, Torch, French Montana)
05 Exclusive Tunes 3D Promo
06 Future - Parachute (Feat. R. Kelly)
07 Kirko Bangz - Drank In My Cup (Remix) (Feat. Juelz Santana, 2 Chainz)
08 Bo Deal - Wow (Remix) (Feat. Waka Flocka, Twista, French Montana, Trae Tha Truth)
09 Fabolous - Cake (Remix) (Feat. Cassidy)
10 Casey Veggies - Pncintlofwgkta (Feat. Tyler The Creator, Domo Genesis, Hodgy Beats Earl Sweatshirt)
11 N.O.R.E. - Get Her (Feat. Wale, Sho Balloti)
12 Gucci Mane - Back 2 The Basics (Feat. Waka Flocka)
13 Machine Gun Kelly - Hated (Freestyle)
14 French Montana - Let Da Streets Tell (Feat. Maino, Kenny Kingpin)
15 Nightstar - Mercedes Music
16 Nipsey Hussle - Girl Scout Cookies (Feat. Dorrough, Blanco)
17 Jim Jones - Do Some Gangsta Shit (Feat. Adg)
18 Sb Da King - Talkin My Shit
19 Ya Boy - Hold On (Remix) (Feat. Shawty Lo)
20 Lex & S.B. - In 4 The Kill (Remix)
21 Purchase Swag Cheap [Homiegear.Com Promo]
22 Game - Hit The J (Feat. Lifestyle) [Final Version]
23 Gucci Mane - Booked Up (Feat. Young Dolph)
24 Frank Ocean - Math
25 E-40 - Function (Remix) (Feat. Chris Brown)
26 Young Dolph - Booked Up (Feat. Gucci Mane)
27 Nipsey Hussle - Ak47 (Feat. Blanco, Mistah Fab)
28 Shawnna - Blow
29 Cyhi Da Prynce - The Open Letter (Freestyle)
30 B.O.B. - Both Of Us (Feat. Taylor Swift)
31 T.I. - Hustle Gang (Feat. Iggy Azalea, Chip)
32 Fedarro - Slowly (Feat. Mai Lee)
33 Tank - Lonely (Feat. Chris Brown)
34 Dj Allstyle - 3D Mix 6.0
35 N.O.R.E. - Baby Girl (Feat. Cassie)
All references to music (video) are presented only for fact-finding listening and located not on our server. All files lay on foreign servers to which site Freshremix.ru irrelevant. Our site is only site on which Users spread references to these files which are publicly available. After listening you must delete the downloaded file and get a legal copy.