Stephen Michael - You Got Me
Date: 15.05.2011 | RnB | Download Stephen Michael - You Got Me for free.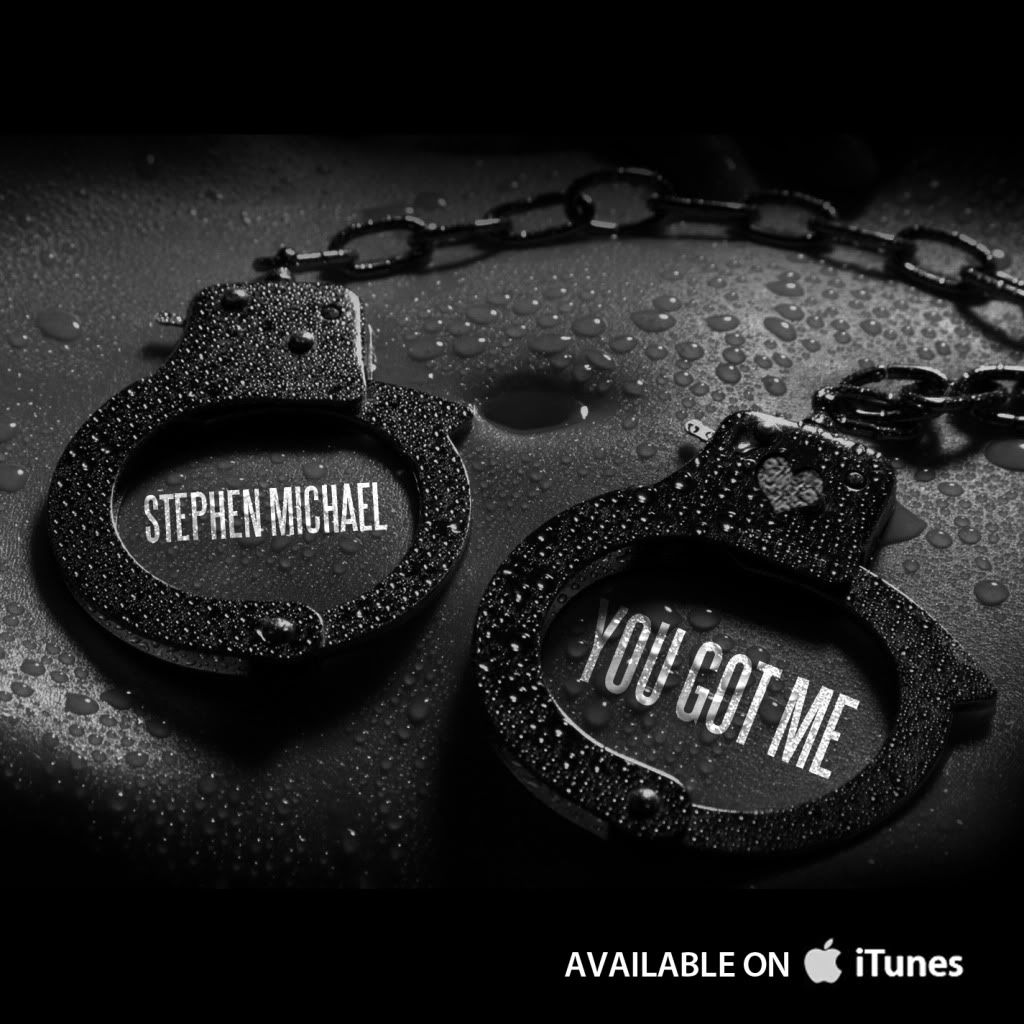 Stephen Michael - You Got Me
R&B | Stephen Michael (THE FUTURE OF R&B)
192 kbps | MP3 | single | 2011 | 3:26 min | 5 Mb
Uploaded:
hulkshare.com, ul.to
Tracklist:
Stephen Michael (The Future of R&B)
Smash Single "You Got Me"
From The Hot Album
"December 2 Remember"
http://www.megaupload.com/?d=JVLY2IMY
Available on I Tunes
http://itunes.apple.com/us/album/december-2-remember/id412032365
BIO
The term "recording artist" is often thrown around very loosely. It seems as though everyone today can rap or sing. Stephen Michael refuses to refer to himself merely as a "recording artist" because he offers much more.
Yes, Stephen Michael can sing. Yes, he can rap, too. Who doesn't these days? What sets Stephen apart from almost every other "recording artist" in the industry, is his amazing gift of lyric and melody. Unlike many recording artists today, Stephen can write songs of all genres. His lyrics always hit close to home, which is why so many people have grown to fall in love with his music. When asked why he feels people are so receptive to his music, he simply replied that "People just want to be able to relate. They want to know that they are not going through a certain life experience or circumstance alone. They want to know that someone else has gone through similar experiences and has felt similar emotions".
As if singing, rapping, and songwriting were not enough, Stephen also mixes, masters, and vocal arranges all of his songs. He was blessed with an ear for "hit recordings" and hears things that the average "artist" just isn't capable of hearing. "I don't know how to explain it," Stephen said. "A beat, to me, is similar to that of a blank canvas to a painter. The average painter may not know where to start, but Picasso knew exactly what needed to be done. He saw it before he did it. That is how I feel when I hear a beat. It is if it speaks to me, and I know exactly how to proceed."
Stephen's music is timeless and has no expiration date. It's not based on an era, fad, or trend. It is music that will transcend the years. His songs are timeless and will still be interpreted the way they were when they were first written.
Up to this point in his career, Stephen has been fortunate to work on songs which have featured the artists T-Pain, Snoop Dog, Bobby Valentino, Yung Joc, Joel Madden (Good Charlotte), Mario Winans, Billy Idol, Robbie Williams, Scott Storch, Ya Boy, Donnie Klang and Carmine Gotti.
He has also shared the stage with household names such as Backstreet Boys, Black Eyed Peas, Jennifer Lopez, Kelly Clarkson, Jesse McCartney, Gwen Stefani, Akon, Shontelle, Kool and the Gang, Day 26, Simple Plan, Rob Thomas, Gavin Degraw, Wynter Gordon, D.J Class, and Donnie Klang.
His catchy melodies, unique lyrics, and moving beats make it hard for anyone to dislike his music. His fresh sound is exactly what the industry needs, and Stephen Michael is destined for superstardom. He has been referred to by many industry professionals as "The Next Big Thing."
All references to music (video) are presented only for fact-finding listening and located not on our server. All files lay on foreign servers to which site Freshremix.ru irrelevant. Our site is only site on which Users spread references to these files which are publicly available. After listening you must delete the downloaded file and get a legal copy.