Trance Angels Vol.4 (2012)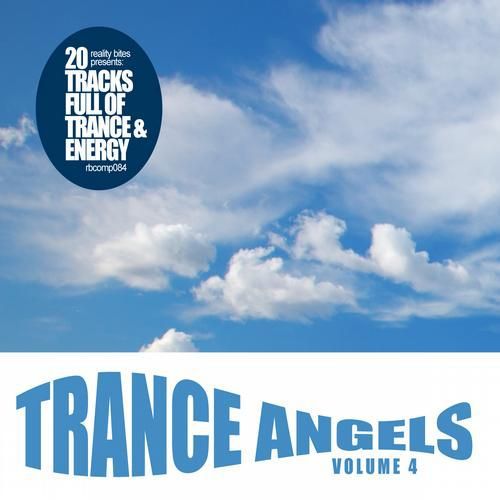 Trance Angels Vol.4 (2012)
Uplifting Trance | Reality Bites Records
320 kbps | MP3 | unmixed | 15 Mar 2012 | 02:31:52 | 349 Mb
Uploaded:
turbobit.net, ul.to, unibytes.com
Tracklist:
01. Serenade Ц Serenade (Doublev Remix) (7:30)
02. Cardinal feat. Arielle Maren Ц Sink Into Me (6:44)
03. Running Man Ц Shine (Estiva Remix) (7:30)
04. Noel Gitman feat. Marina Korvin Ц Reaching Above (Oceanica Dub Mix) (7:51)
05. Matt Bukovski Ц Mesmerized (Original Mix) (8:44)
06. Andre Visior Ц Moonraker (Daniel Kandi Bangin' Remix) (6:22)
07. George Harrold Ц The Gateway (Original Mix) (8:24)
08. Alexey Kozlov Ц Above The Sky (Original Mix) (7:24)
09. Lange Ц Reflections (Lange Rework) (8:09)
10. Damian Wasse Ц End Of The End (Original Mix) (7:29)
11. Matt Pincer meets Tezija & Keyra Ц A Good Day (Alexey Yakimov & Rex Brandtner Mulled Wine Remix) (7:18)
12. Mike Danis Ц For You (Original Mix) (7:00)
13. Emdee Ц Imagination (Original Mix) (7:13)
14. The Stunning Sound Ц My Dreams (Second Version) (8:42)
15. Taras Bazeev & Maxim Yurin Ц Just A Matter Of Time (6:59)
16. Satellite Ц Remembrance (Original Mix) (7:08)
17. Aviation Ц Outshine (Mind One Shine Out Mix) (8:54)
18. Rapha Ц The Second Sun (Original Mix) (7:32)
19. Aura Ц Share The Tears (Cyrex Trance Mix) (6:56)
20. Jimmy Kennedy & Aneesh Gera Ц Spaghetti Beach (Snow Flakes & Rishabh Joshi Remix) (7:58)
All references to music (video) are presented only for fact-finding listening and located not on our server. All files lay on foreign servers to which site Freshremix.ru irrelevant. Our site is only site on which Users spread references to these files which are publicly available. After listening you must delete the downloaded file and get a legal copy.